The Police Department welcomes input, you can email Paul Pecor, Police Chief
For Emergency Call 911
LOCATION:
1 Lansing Road
P.O. Box 700
Stillwater, NY 12170
Our Police Department is a part-time force consisting of 14 officers. They patrol our roadways daily and combine with the Saratoga County Sheriff and State Police forces to meet all our community needs. The Stillwater Police also provide security for the Stillwater Town Court. The Police Station is located on Lansing Rd. next to Highway Dept.
October is Domestic Violence Awareness Month:
Stillwater Police Department gives out cell phones to domestic violence victims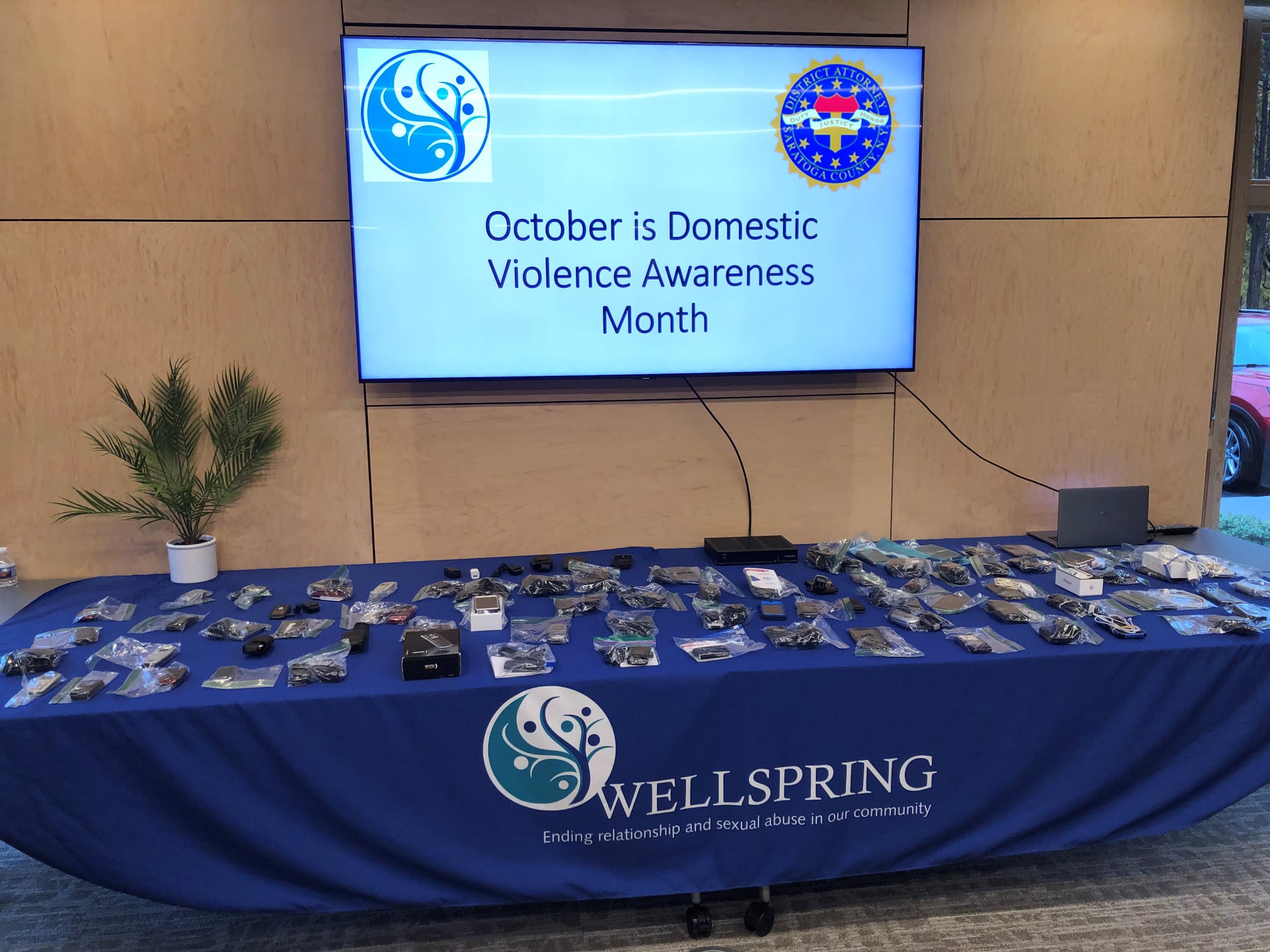 The Stillwater Police Department has participated in their annual Domestic Violence Awareness conference, which was held at the new Wellspring facility on Route 9 in the Town of Malta. The conference was in timing with the month of October being National Domestic Violence Awareness Month with the goal of shinning a light on this increasing problem that affects many families. Stillwater Police have collected over 6600 cell phones since 2003, which are turned over to advocates to distribute to victims of abuse. These phones become lifelines for victims.
Those in attendance included Saratoga County District Attorney Karen Heggen, Saratoga County Sheriff Michael Zurlo, Stillwater Police Chief Paul Pecor, Stillwater Police Commissioner John Nett, Wellspring Director Maggie Fronk, Mechanicville Area Community Center Executive Director Megan Quillinan.
Several representatives from local businesses that have been collecting donated cell phones were also in attendance. The businesses included DeCrescente Distributing Company, The Express Newspaper, New Country Toyota of Clifton Park, Ballston Spa National Bank, and the Stillwater Area Community Center.
If you are a victim of domestic violence, or know someone who is, please contact Wellspring at 518-583-0280 during business hours or their 24-hour hotline number 518-584-8188. Victims could also contact the Mechanicville Area Community Center Domestic Violence Advocacy Program at 518-664-4008. Help is available!
---