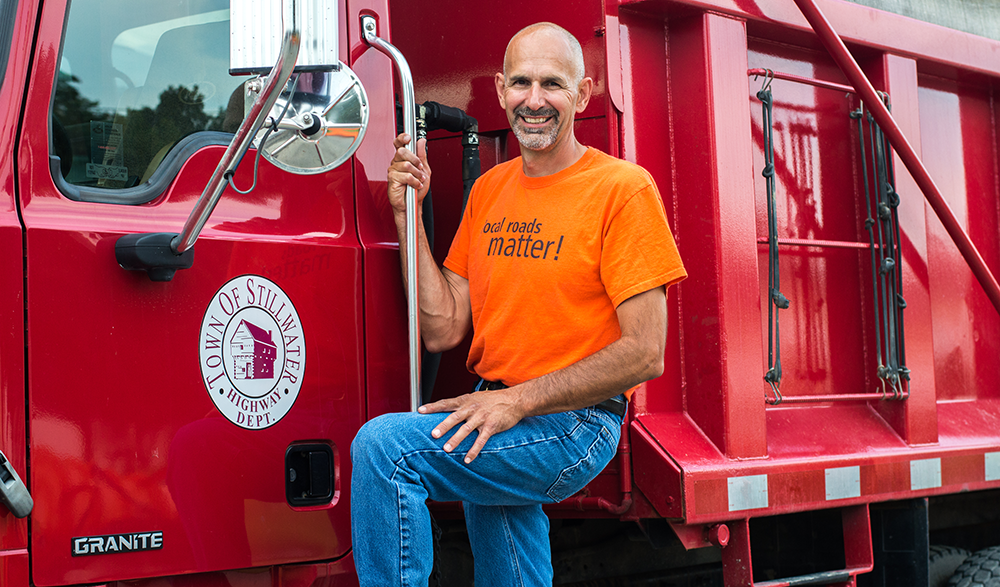 As Highway Superintendent I would like to take this opportunity to inform you of the many tasks your highway department performs. In addition to plowing snow we are responsible for road paving and maintenance, cleaning of ditches and culverts, catch basin cleaning and repairs, road signage and roadside litter pickup, cutting of brush and trimming of trees. We have a dedicated staff willing and able to work long and hard to maintain the towns roads with the dedication of new subdivision streets every year.
Our efforts and success would not be possible without the support of the town board that has provided the funds and support necessary to get the job done.
Lastly but certainly not least, you the Stillwater residents play an important role in the success to our progress with your cooperation and understanding of our operations. Your Highway Department takes great pride in making sure our roads are as safe as possible for our residents. It is my distinct honor to serve the residents of Stillwater. If you ever have a question or concern please feel free to contact me.
Mark Minick
Stillwater Highway Superintendent
Hours of Operation:
Vary Seasonally 
AFTER hours Emergency:
Saratoga County Sheriff 885-6761
Location: 1 Lansing Road Stillwater, NY 12170
Mailing Address: 700 P.O. Box, Stillwater NY 12170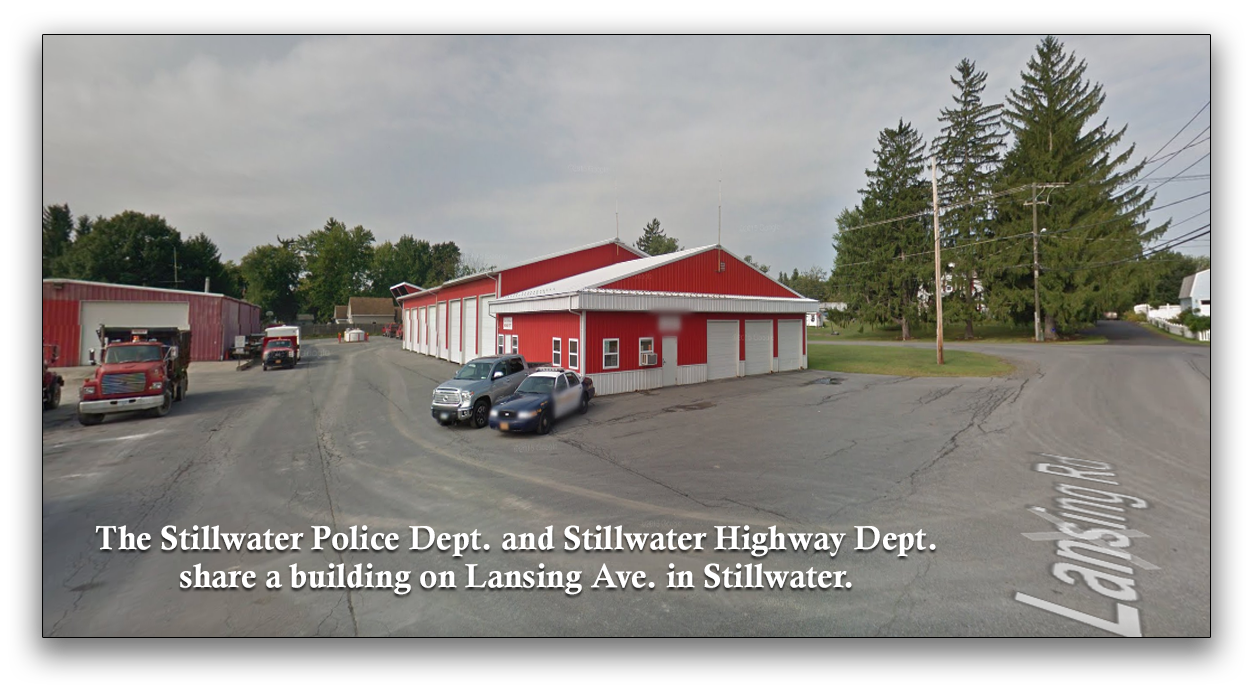 Important Information:
Garbage and Recycling containers should be kept in your driveway and NOT in the road.
Although we take great care at minimizing mailbox damage during the winter season, unfortunately sometimes it cannot be avoided and is a consequence of snow removal. In most instances the mailboxes are damaged by the heavy snow and ice as it is being removed from the roadway. It is A New York State Attorney General ruling that mailboxes are private property that are placed in the public right of way and are not subject to repair by the municipality. However, we will repair or replace mailboxes and posts only if after an inspection deemed the damage was caused by our plows. If your mailbox is damaged because of a rotten post or rusted box, repairs will not be made.
A damaged mailbox or post will be replaced with a standard metal mailbox with a 4" pressure treated post. Due to frozen ground it may be necessary to place a temporary box and post so you may get your mail until proper repairs can be made. Fancy or special mailboxes will not be replaced, for the winter season you may want to replace your mailbox with a standard one. For more information on Mailbox guidelines please click here. Thank you in advance for your cooperation and understanding.
The Town is not legally responsible for any damage to basketball hoops or any other items placed in the Town right-of-way.
Although we take great care at minimizing lawn damage during the winter season, unfortunately sometimes it cannot be avoided and is a consequence of snow removal. To allow us to prepare for future storms and keep storm drains open, it becomes necessary for the plows to push the snow beyond the edge of the road. If you must install snow markers in the Town right-of-way, please keep them at least two feet from the edge of the road. This will keep them from being knocked down from the weight of the snow as the plow comes through.
511NY is New York State's official traffic and travel information source. Whether you drive or take public transit, visit 511NY for precisely what you need, or simply dial 511 on your phone. Wherever you're going, 511NY is here to get you there. 511NY is a free service of the New York State Dept. of Transportation