---
For anyone inquiring about dock space a Browns Beach Marina – we are completely FILLED for the 2021 Season. We are no longer taking "wait list" people, as our list has grown to over 300 since 2015, so at this time we are telling people its an estimated 10-15 year wait.
---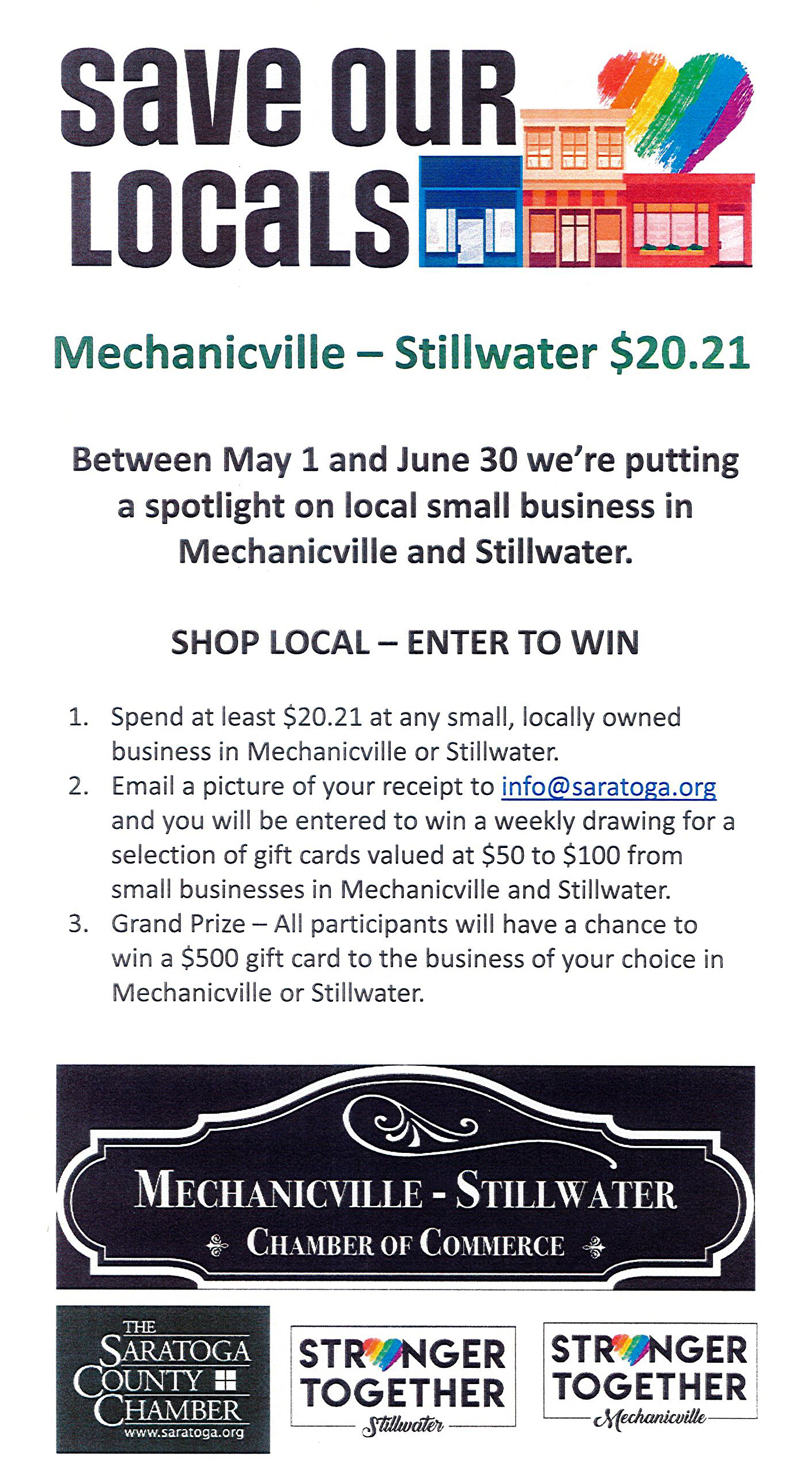 ---
Town Operations under this Unprecedented Emergency Pandemic. 
PLEASE SIGN UP FOR SARATOGA COUNTY'S MASS NOTIFICATION SYSTEM

Please take a moment to SIGN UP for CodeRED in order to be notified by your local emergency response team in the event of emergency situations or critical community alerts. Examples include: evacuation notices, bio-terrorism alerts, boil water notices, and missing child reports.
---
You will recognize the CodeRED call when your caller ID displays the following numbers. Please be sure to add these telephone numbers into your telephone's contacts, when applicable.
866-419-5000 or Emergency Alert for Emergency Notifications
855-969-4636 or Community Alert for General Notifications
If you would like to hear the last message delivered to your phone, simply dial the number back.
---
For daily updates from Governor Cuomo please sign up at https://www.ny.gov/
The # 1 priority of all, for the health and safety of you, family, neighbors and our entire community, is to please respect & practice Social Distancing, wear masks as appropriate and practice social hygiene.  We must follow these simple steps to slow the spread of this disease to extend the time necessary to treat, hopefully provide a cure/vaccination and recover.
The Supervisor has published two Executive Orders (EO)s. One Placing our Town in a State of Emergency and the other allowing me and our Board to utilized all our available resources to help combat the effects of this pandemic. The EOs may also provide justification for State and Federal Aide.
The Town Hall is OPEN to walk-ins, but we now have an intercom system in place.   Notice has been placed on our front door, with instructions and phone numbers on the entrance table.  If by chance the front door is locked, we do have an operational doorbell, someone will assist you.
Our Highway employees are back to full operations.
Our Emergency Management Staff is ready to assist as needed.
Our Town Board will still meet on the prescribed Thursday Evenings. We are now airing all Town Board Meetings LIVE on ZOOM. There will be a new link given on our website.
If any of you or your family think you have been compromised by this disease, please call your primary physician or the COVID-19 Hotlines:  NYS:  1-888-364-3065 or Saratoga County Public Health 24 hrs:  518-584-7460
---