On behalf of the Town of Stillwater and the Stillwater Town Board, I would like to welcome you to our website. Stillwater was founded in 1788 and is a scenic community with a current population of over 9,500 residents. Stillwater offers the "best of everything". We are a growing community with an excellent education institution, friendly neighborhoods, numerous historical sites, trails, parks and of course, Brown's Beach.
I hope you find our website informative, user friendly and convenient. It is constantly being updated and improved and is intended to be your source to obtain useful information about Town Programs, Town Meetings agendas and minutes, Committee Meetings, Town Forms and more.
As always, if we can be of service to you, please feel free to contact me personally or a member of our Town Team.
With Best Regards, Ed Kinowski, Supervisor
---
Notice of Public Hearing
                PLEASE TAKE NOTICE that the Stillwater Town Board has scheduled a Public Hearing for August 18, 2022 at 7:00PM at the Town Hall, 881 Hudson Avenue, Stillwater, New York for the purpose to consider Local Law No. 3 of 2022 considering enforcement of rules at Browns' Beach regarding the parking of cars, mooring of boats and other needed measures.
Any resident of the Town of Stillwater is entitled to attend, review and comment at this public hearing.
---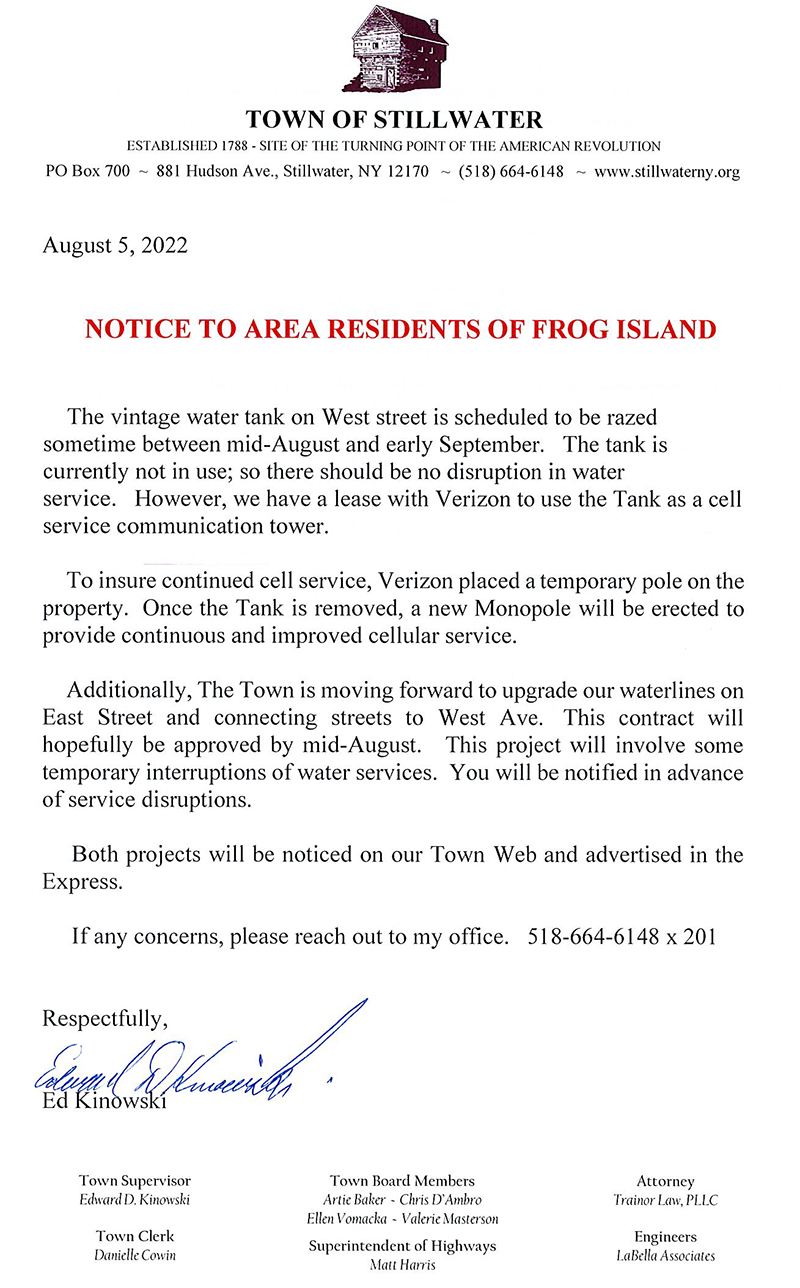 ---
The Court Office will be closed from 8/12/-8/19 and reopen on 8/22.  Court will be in session on 8/17.  Phone messages will be checked daily.
---